Barton Mills
Design and Redevelopment
---
Barton Mills
---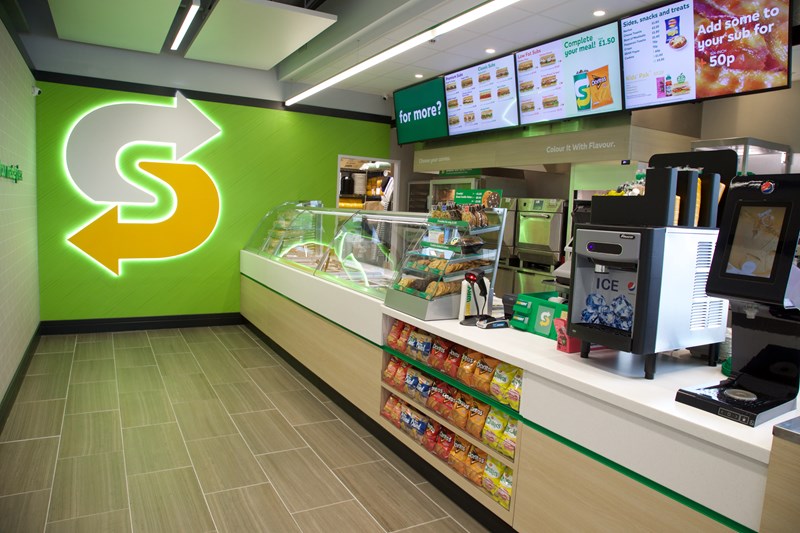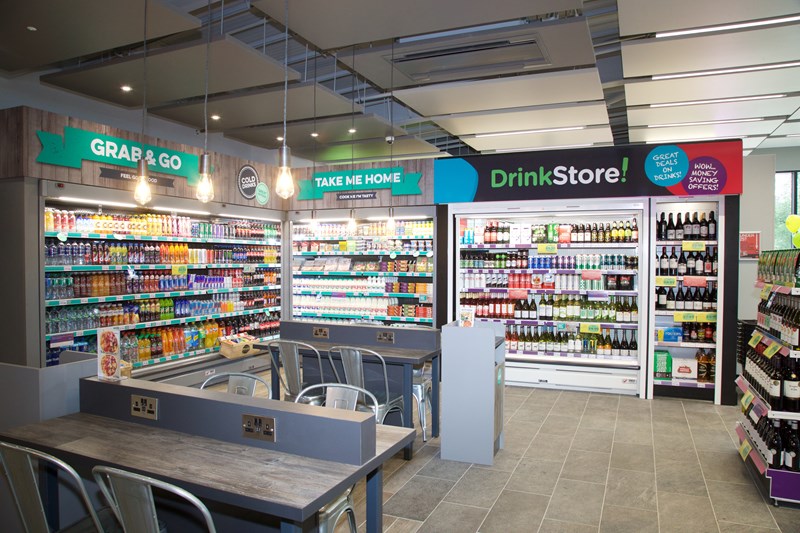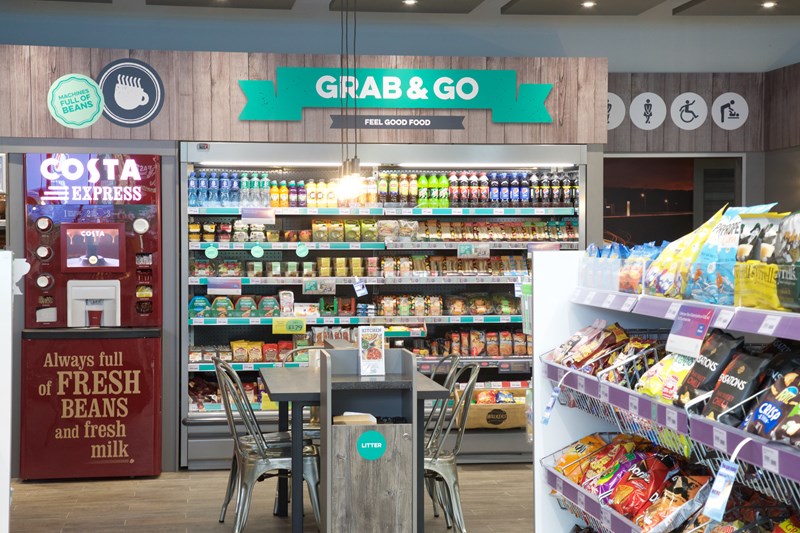 MRH Barton Mills
Fiveways Roundabout
Barton Mills
Suffolk
IP28 6AE
8 week project
Rising from the ashes, this site was knocked down and rebuilt, giving MRH the opportunity to redevelop an incredible store and forecourt.
We were given the task of designing and engineering bespoke ceiling rafts to work within our client's budget and easily maintained compared with the current market.
The Interior of the retail space has been branded with MRH grab and go graphics with contrasting solid surface and timber finishes to the Retail Counter, Pelmets, and tables keeping the clean and modern look fluent throughout the store.
The Stones Willy's kitchen situated in a slightly darker corner stands out next to the greys and blacks which is helped by the contrasting feature lighting, creating an calm ambience amongst the Hussle and bustle of a very busy fuel station.
Sitting on the opposite side of the store is the New fresh forward design Subway, screaming out with its fresh, clean and bold colours. A real breath of fresh air, but with all your old favourite sandwiches.
This store has a full suite of washroom facilities installed with the MRH Motorway theme spec. An amazing example of how you can bring your washroom facilities up to today's standards whilst still been easy to clean and maintain.
MRH Barton Mills brings every possible interior fitting challenge into one place and has resulted with an elaborate and stunning store whilst delivering all the conveniences to its customers.
---
Contact us for a quote or to get more information