BP Lenham SF Connect
BP Lenham Refreshed!
---
BP Lenham SF Connect
---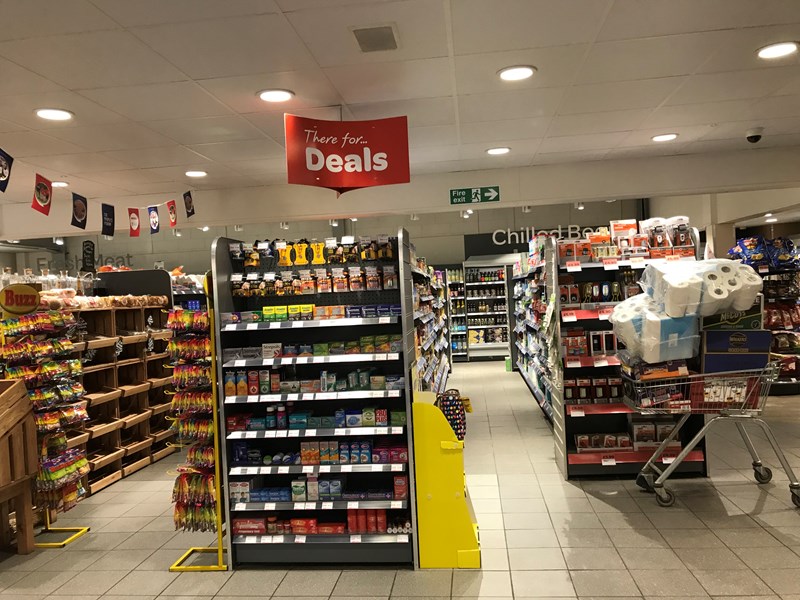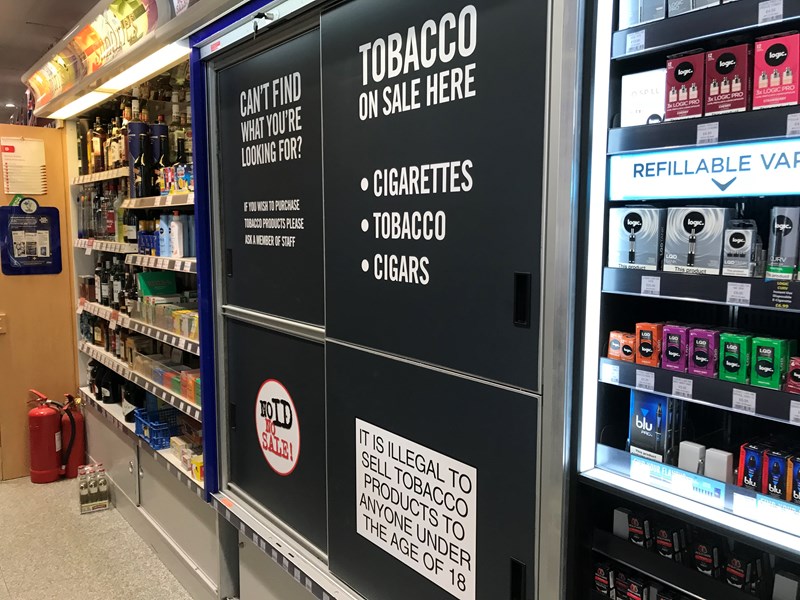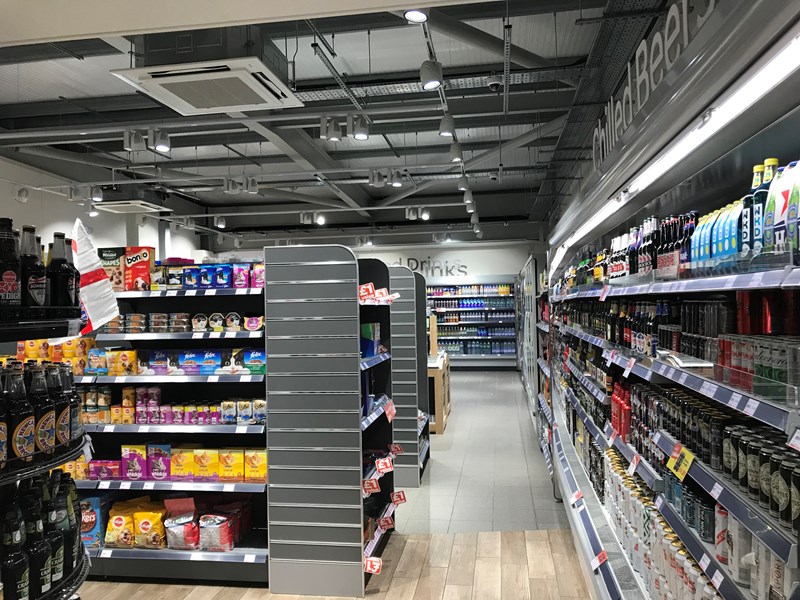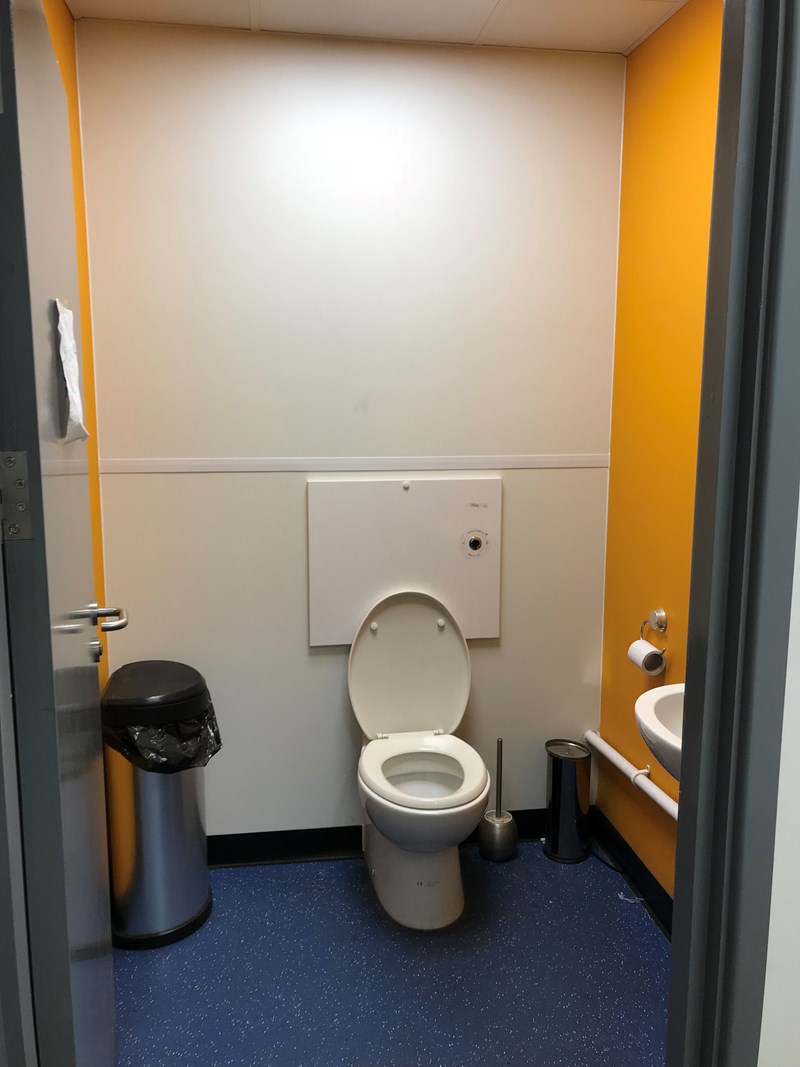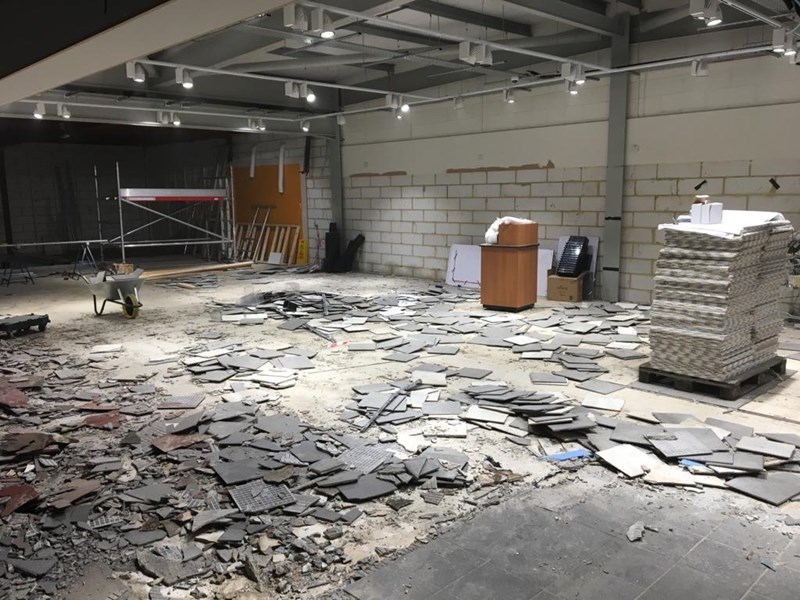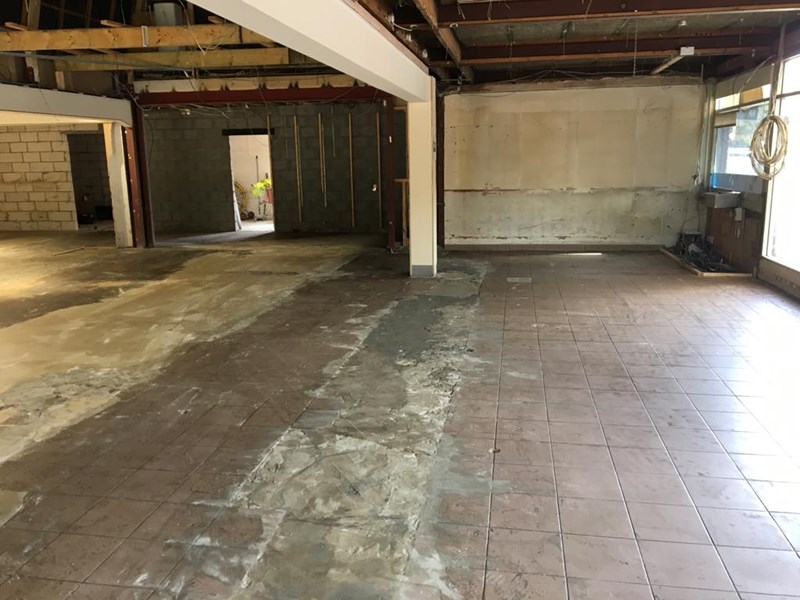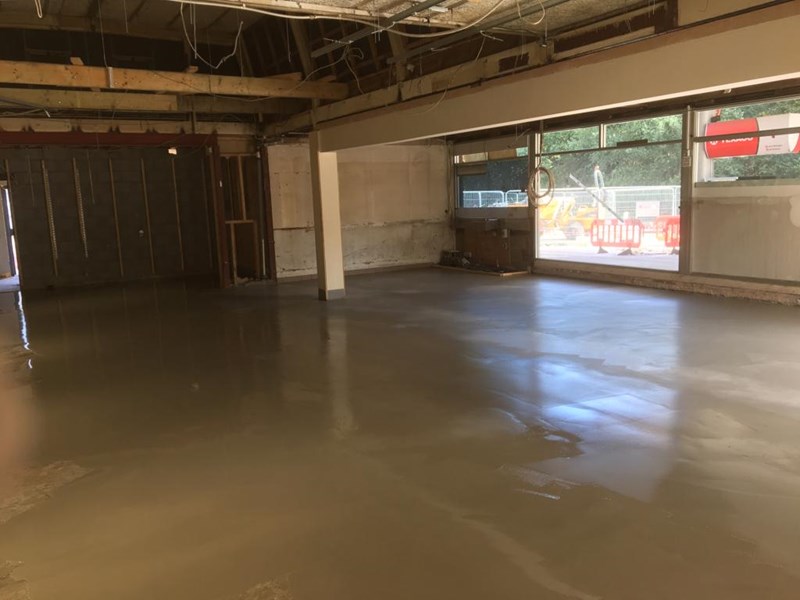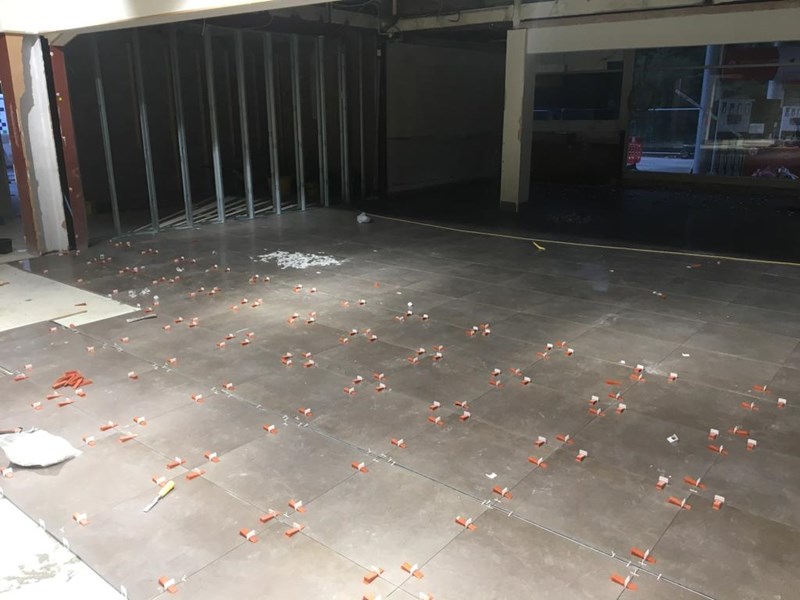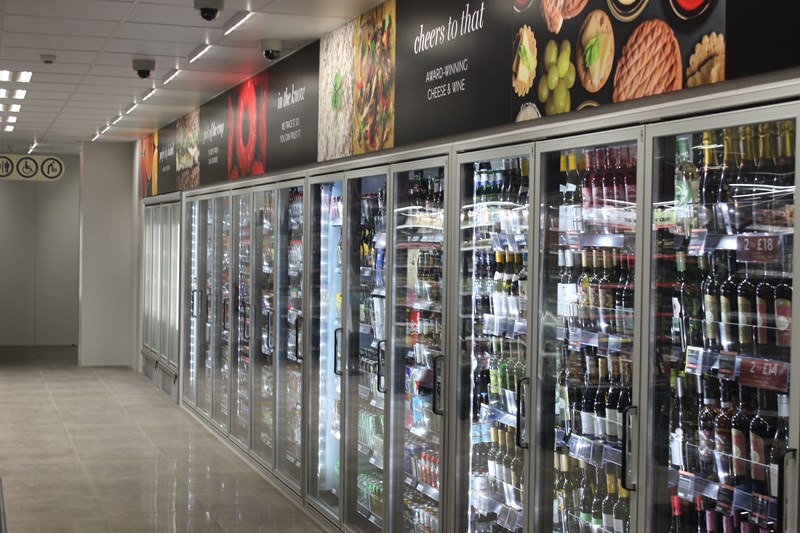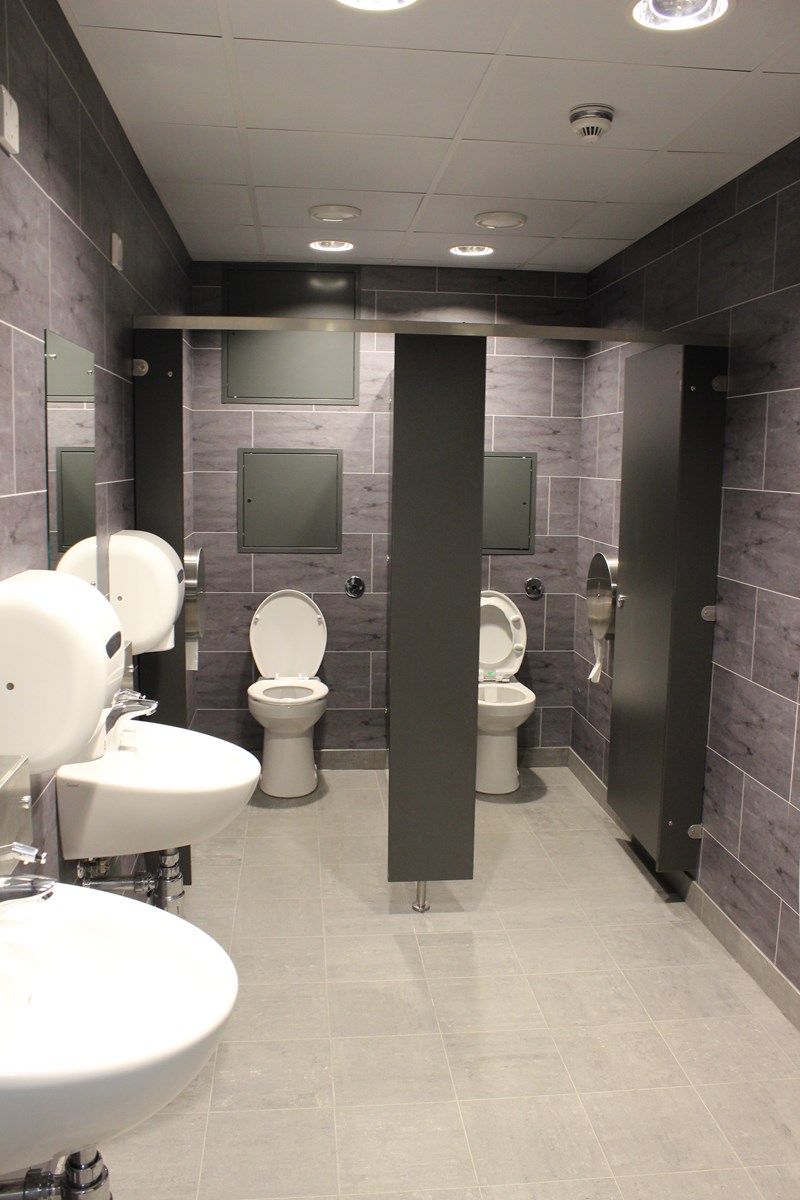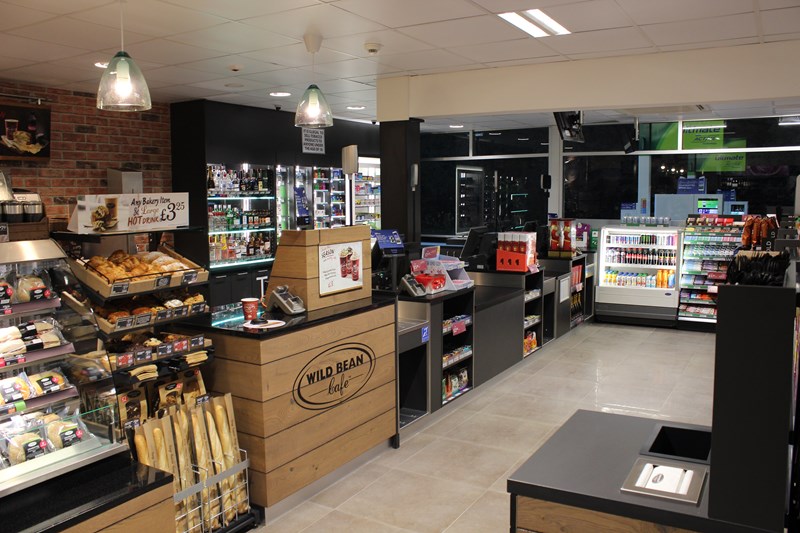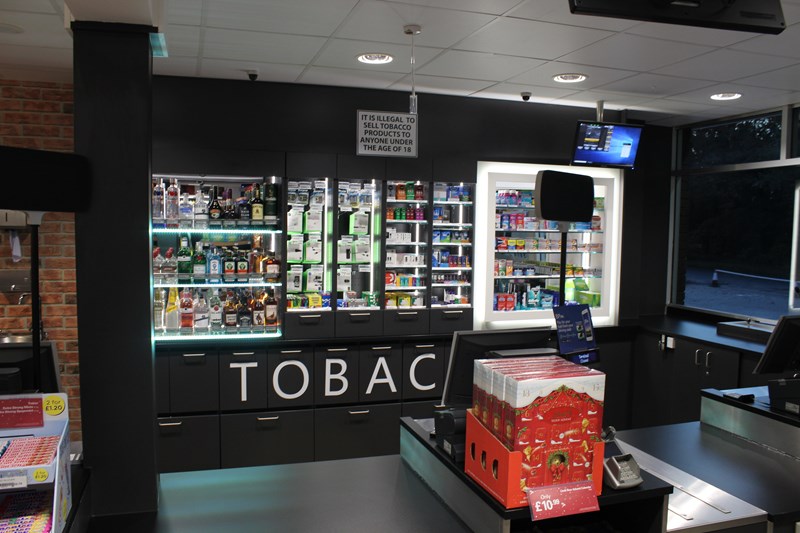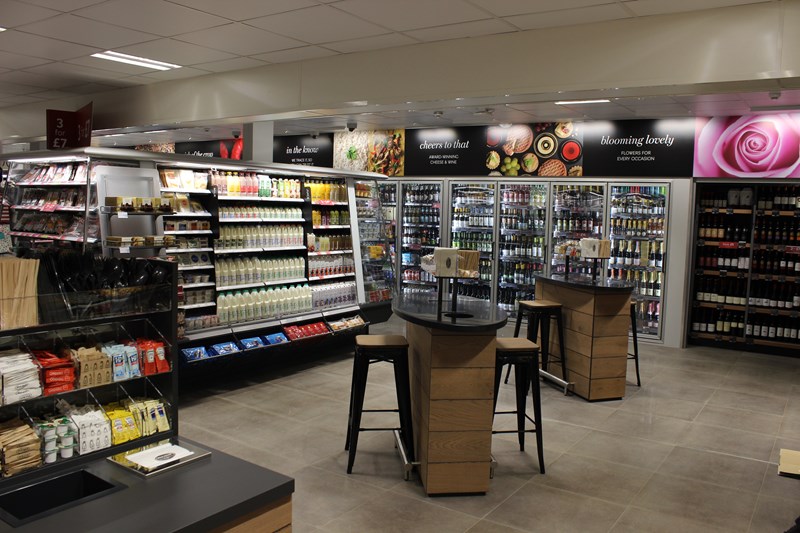 Dickley Corner Ashford Road
Lenham
ME17 2DB
Lenham was newly acquired to BP. The site itself threw up multiple challenges as the original site had been extended several times.  The site was getting on for 500 square metres and had varied ceiling heights and floor levels.
The project was given an eight week time frame to be completed.
The new store was to become an M&S site with a wild bean café included.  As you can see in the photos the floor was made all one level and tiled in slate grey 600 x 600, which do definitely show off the vast floor space.
The new internal walls were then constructed and cladded in M&S grey laminate boards in the shop area, white laminate in the office and store areas and waterproof tile board in the toilet area and once this was completed the new doors were fitted to each area.
The whole site throughout was re-plumbed, this was to include the fitting of new water boilers, sinks, toilets, and kitchen facilities.  The site was then chlorinated to current regulations.
Once the above was completed the counter and wild bean area were installed and then the final and finishing touch was the ceiling.
WOW, what a difference that makes.
After a thorough clean throughout, the site was then ready to re-open on time and within budget.  
Photos 1-4 Before
Photos 5-9 During Re-fit
Photos 10-15 Refit completed  
---
Contact us for a quote or to get more information